AIM is a premier channel partner and reseller of American Innovations products and business solutions. With over twenty years of pipeline operations experience, we can help you achieve your compliance goals on time and within budget.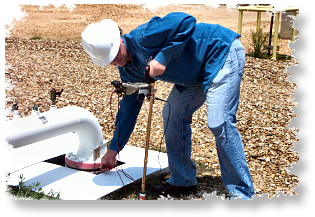 We have an extensive background in RMU installation, maintenance, and data migration to the Pipeline Compliance System (PCS) or ProActive software. Our highly qualified staff includes NACE certified field personnel with training and experience to assist our customers in choosing the most effective application of compliance record-keeping and cathodic protection technology utilizing premier software applications.
AIM offers a variety of specialized services for pipeline operator compliance of DOT regulations including data migration to PCS, cathodic protection (CP) services including design, installation, maintenance, annual and periodic inspections of CP systems, close interval surveys, reporting and material sales. Our diverse client list includes oil & gas pipelines and producers, petrochemical plants, and municipalities. For more information, please contact an AIM representative.